{"showBreadcrumbs":true,"breadcrumbs":[],"title":"Siemens Software Center","description":"Download our easy-to-use Install Manager to access all your Siemens software in one place. ","pricingCurrency":"US$","image":{"url":"https://images.sw.cdn.siemens.com/siemens-disw-assets/public/3zOQKIUALeKvGOgf1aJUfb/en-US/SiemensSoftwareCenterNewer.jpg?w=640","alt":"Siemens Software Center","linkData":"{\"name\":\"Siemens Software Center\",\"id\":\"3zOQKIUALeKvGOgf1aJUfb\",\"contentType\":\"image/jpeg\"}"},"primaryButton":{"text":"Download ","url":"https://software-center.sws.siemens.com/V1/SSC/download/SSCInst.exe","env":"master","locale":"en-US"}}
Siemens Software Center
Download our easy-to-use Install Manager to access all your Siemens software in one place.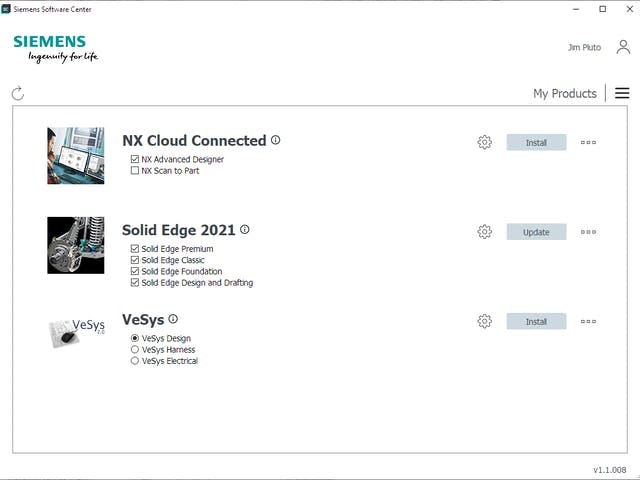 Trials and licensed software
Quickly download and install the latest version of your purchased software or available trials.
Software updates
Update existing software installations when new versions become available.
Product licenses
Easily add licenses or new products to your product portfolio through the online store.
Get started!
Once you've downloaded the Siemens Software Center application, login for immediate access.
It's that simple!
System Requirements
Windows 10

Internet connection

Webkey account